When it comes to fish tanks, bigger is definitely better. A 40 gallon fish tank gives you plenty of space to work with and can accommodate a wide variety of aquatic life. But with so many different tanks on the market, how do you know which one is right for you?
In this comprehensive buying guide, we will walk you through everything you need to consider before making your purchase. Plus, we will review some of the best 40 gallon fish tanks on the market and help you find the perfect one for your needs!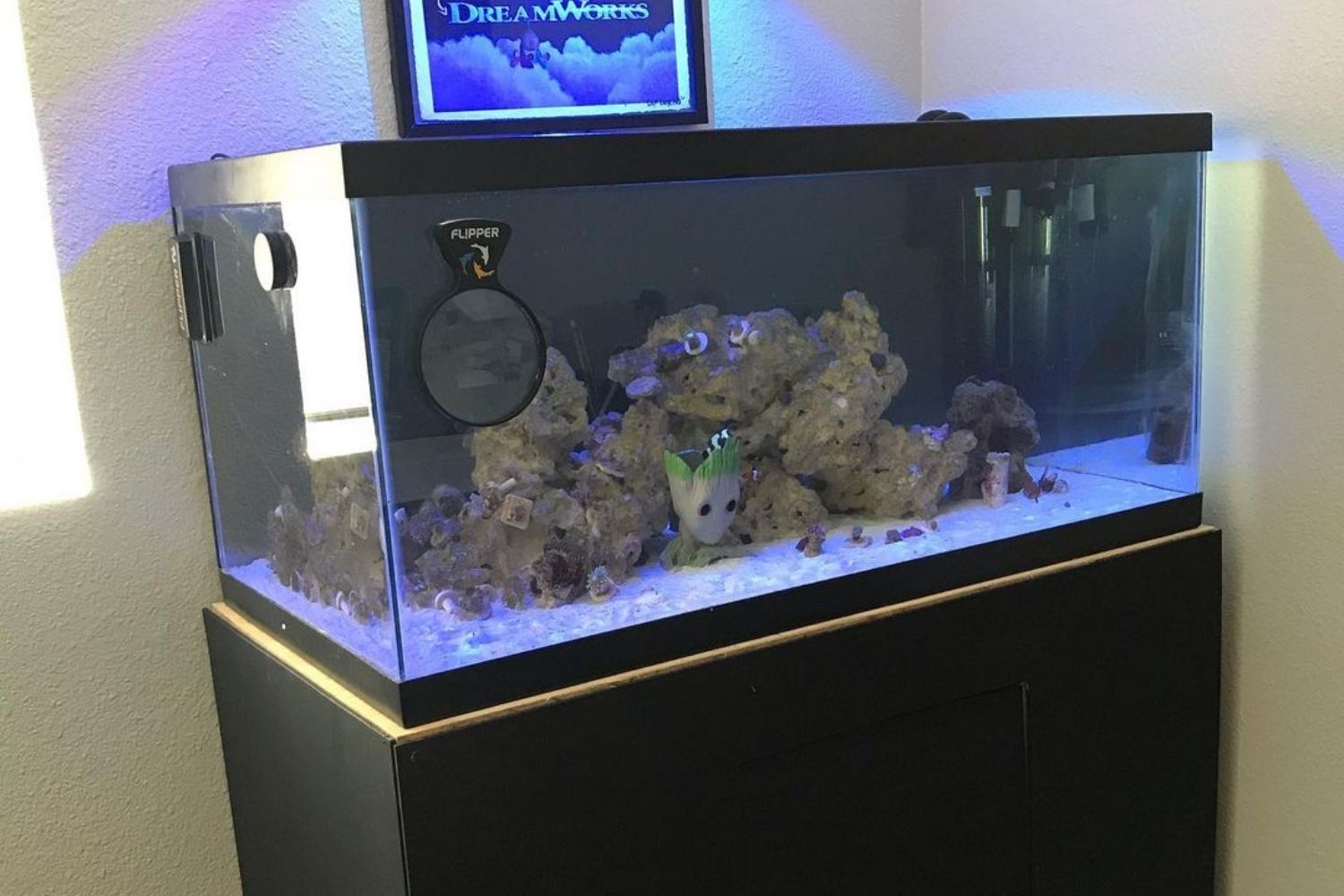 Best 40 Gallon Fish Tanks Reviewed
Out of all the products in the market, our team has chosen the best and came up with the ultimate list to find the best 40 gallon fish tank. Regardless of your preference, whether you prefer a freshwater fish tank or saltwater or an all-in-one fish tank, you'll find your fit below.
A 40 gallon fish tank weighs around 458 lbs meaning you can't put it on top of any furniture. If you have not been prepared for that, then you must purchase an aquarium stand. The best 40 gallon tank stand can keep your large tank safe and stationary.
Pros and Cons of a 40 Gallon Fish Tank
If you never had a 40 gallon fish tank before, these tanks can be really cool. We gonna look through some of the advantages and also at some of the things you should think about and consider if you gonna be buying a 40 gallon fish tank.
Pros
Starting with pros:
A 40 gallon fish tank dimensions are  48 x 13 x 16 for a long tank and 36 x 18 x 16 inches for a breeder tank. The size makes it look substantially compared to other smaller sizes like 20 gallon tanks or 30 gallon fish tanks. In this tank, you are getting a large viewing panel. 
When it comes to aquarium maintenance a 40 gallon fish tank is a much easier tank to work with compared to 50 gallon fish tank or more.
If you happened to be someone who is a little bit shorter and have shorter arms the 40 gallons is ideal for you. Thanks to these tank heights it would be easier for you to reach the bottom of the tank, it's gonna be easier to plant plants or even catch your fish.
Cons
There is one thing worth mentioning on the disadvantages of a 40 gallon fish tank:
The accessories that go along with your tank. For example lids. A 40 gallon tank has kind of an odd size and is not a very common size to find glass lids. You probably can find them but would be a little bit expensive. The same goes for other accessories.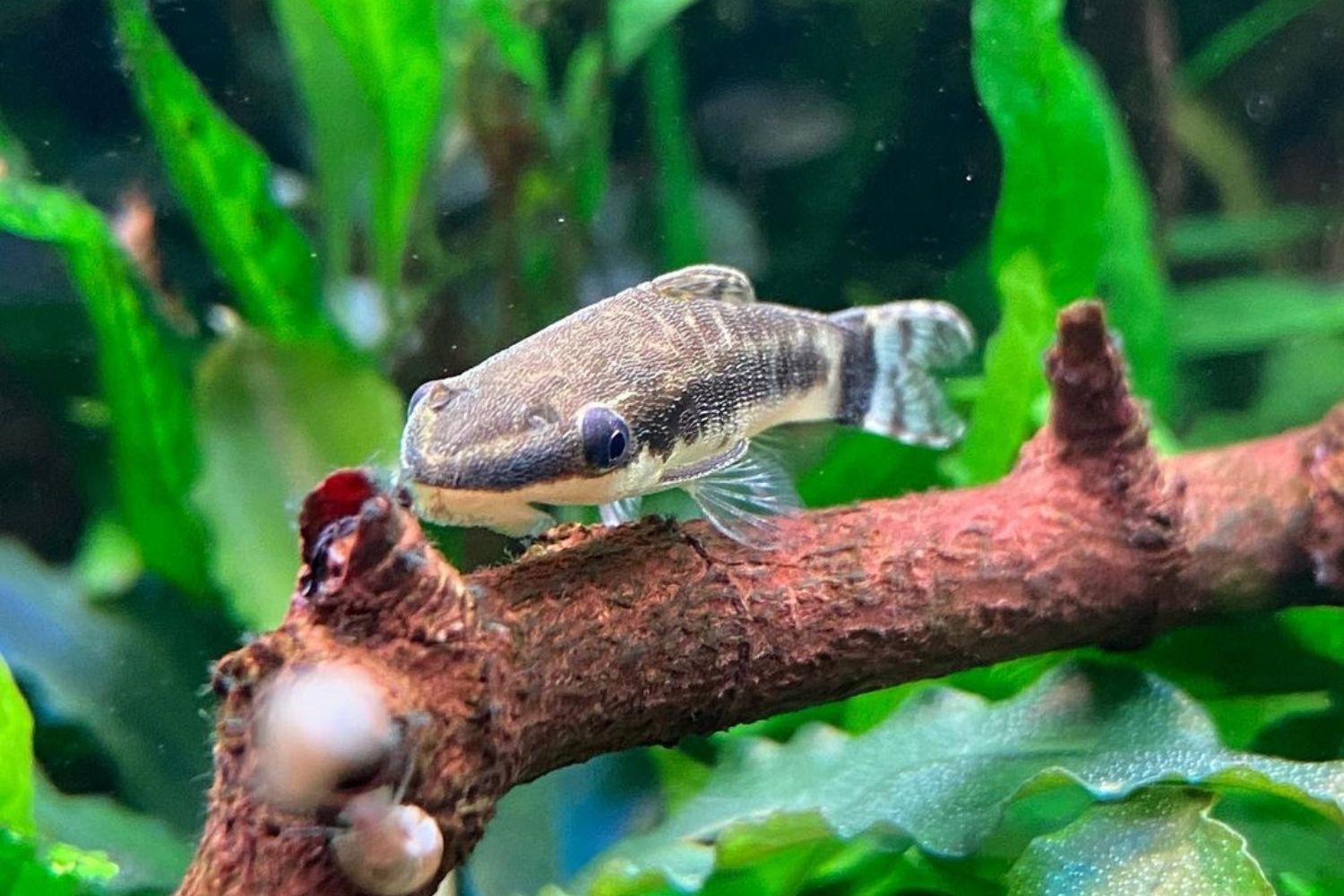 Types of 40 Gallon Fish Tanks
The first thing you need to decide is what type of 40 gallon aquarium you want. There are a few different options when it comes to 40 gallon tanks, but the most popular ones are the long and standard aquariums. 40 gallon breeder aquariums are also an option, but they are not as common as the other two.
Standard Aquarium
A standard aquarium is going to be the most common type of 40 gallon fish tank that you will find. These tanks are typically rectangular in shape and have a glass or acrylic construction. Standard aquariums are easy to set up and can be placed almost anywhere in your home.
40 Gallon Long Aquarium
A long aquarium is very similar to a standard aquarium, but as the name suggests, it is longer than it is wide. These tanks are perfect for people who want to create a more naturalistic environment for their fish.
They also provide extra swimming space for your fish, which can be beneficial if you have active fish that need it. It is also great for displaying tall plants and decorations.
40 Gallon Breeder Aquarium
Breeder aquariums are not as common as the other two, but they are still an option for those who want one. These tanks are designed to be used by experienced aquarists who want to breed their own fish.
They typically have a lot of extra features that the other two types do not, such as overflow boxes and multiple filter systems.
What to Look for When Choosing for the Best 40 Gallon Fish Tank
When choosing a big fish tank, there are a few things you need to keep in mind. From the type of the aquarium to the design and material. Here are some of the most important things to consider:
Type of Aquarium
Now that you know the different types of 40 gallon fish tanks, it is time to decide which one is right for you. If you are just starting out, we recommend going with a standard aquarium.
They are easy to set up and maintain, and can be placed almost anywhere in your home. If you have more experience, or if you are looking for a more naturalistic environment, then you may want to consider a long aquarium.
But remember, 40 gallon long aquarium take up more space than standard tanks, so make sure you have the room for it before you buy.
Shape
Curved front: If you're looking to mix in some modern with a touch of traditional this has got to be your go-to option. A curved front tank is usually a one-piece in a tank manufacturer's collection. The unique design is sure to stand out and make a great impression on the eye.
Round: Not really much to say about these guys, they're obviously shaped into bowls. They are the small fish tanks you see in dorms or small spaces. Their round shape is usually a matter of aesthetics so there really are no pros or cons to this model.
Cube: Inarguably the most popular of them all, cube aquariums are most probably that image that pops into your head first when you picture domesticated fish. They basically fit in everywhere, it's impossible not to find a stand for them and they look so put together that they're easily paired with any type of environment or interior decor.
Material
Glass aquarium: Glass is the most common material in the fish tank making business. The traditional look of it summoned together with the nostalgia of feeling a glass aquarium surely plays a major role in the reason behind that. Needless to say, it is extremely heavy, especially in bigger-sized tanks, making it a pretty inappropriate choice of material if you like to move things around a lot in your space.
Be wary of its delicacy especially if there are little children or pets that love moving around a lot in whatever place you're planning on keeping the tank in. Regardless if you judge that there is inconvenience between a sleekest and elegant tank, said delicacy serves as a great choice. 
The difference in price compared to other materials is wide. The one in quality is not at all so. Either way, general statistics should not stop you from calculating and deciding on your options freely.
Plastic aquarium: So many people freak out about the quality of plastic used to make a home for your fish and its suitability in being that. We can tell you confidently that even though such conspiracies have spread like fries as a result of misinformation, there is no absolute truth in them. 
Truthfully, plastic tanks do not prove to display any obvious setbacks regarding keeping your aquatic environment healthy. It is indeed easier to scratch but how much would you even be able to move a 40 gallon tank for it to be able to pick up any scratches?! 
On the contrary, this material might prove to be safer in the case that there are children or animals in the house and accidents waiting to happen. Besides your specific tastes and preferences, there really are no significant differences between plastic /acrylic and glass aquariums.
Design
It is of no question that any item that is bought to be put in or decorate the home environment must blend well with it. Therefore, unless your house is a 50s dream house, modern fish tanks will be your best friends. Really there is very little room for mistakes here since a unique aquarium setup can up your interior design game and bring your living environment closer to the future. 
While most of the tanks we review are part of this contemporary and future-proof design, Fluval is the brand that focuses the most on the way the tanks look while also ensuring great quality. Other tanks are just as amazing, so don't forget that all the shapes and designs and fancy words are just factors that distinguish one tank from a few others, not put them in a hierarchy.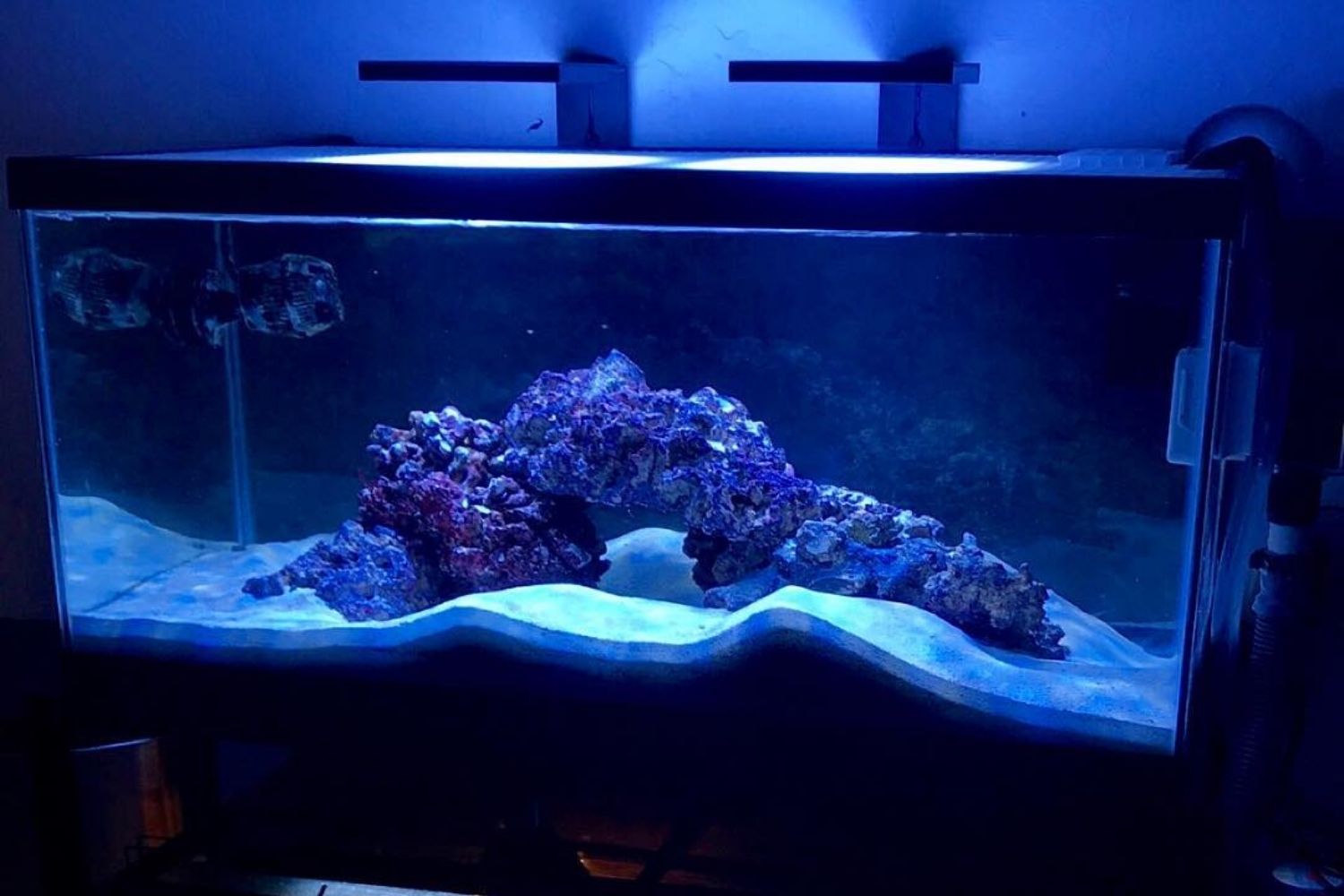 Our Verdict
Out of all the options listed above, we can assure you that each one has a certain quality and is made for everyone regardless of their years of experience. They're all different in style and design and usability however the same in quality and value and everything that sets out a good tank. 
The key is to make your choice based solely on how useful each of these tanks is for your personal case scenario. You can and should choose according to what's best for you and your fish, without compromising anything for a lower price.
Although we sometimes think that something cheaper is best, in time you're going to have to make several purchases to make up for the lack of the product and end up spending way more than once with a durable, quality product. 
Besides, cheap tanks may cause problems to your fish too, up to the point where they're in danger for their life. Anyway, the choice is yours and yours only, so make a wise one, that will benefit you for years.
How We Choose the Best 40 Gallon Fish Tank
Our team went through all the possible choices to come up with these products. All of the products were chosen with the intention of ticking all the boxes while also satisfying the requirements. Choosing the right tank might be tough if you don't take into account variables such as having other pets or children in the house. 
All of these products are built to last and will create a safe atmosphere in any situation. To their credit, all of the companies are well-known for their fish-related merchandise. Either way, we also made sure to do a background check on the companies themselves just to make sure. Finally, we've produced a thorough list of the best 40-gallon fish tanks on the market, and we're certain that they will be useful to everyone.
FAQs
If you're wondering what kind of fish is good for your new best 40 gallon fish tank or if a 40 gallon tank is good for you, read on for info and answers to other common questions.
We are sorry that this post was not useful for you!
Let us improve this post!
Tell us how we can improve this post?