Aquarium powerheads come in many different shapes and sizes. Some people might think that all of them do the same job, but this is not the case. In order to find the best aquarium powerheads for reef tanks, we have spent hours of research to bring you the top options on the market that best suits your needs and budget.
In this blog post, we will discuss the benefits of aquarium powerheads and what to look for before you purchase one for your tank. We will also provide a few recommendations for the best powerheads on the market. So if you are interested in learning more about this topic, keep reading!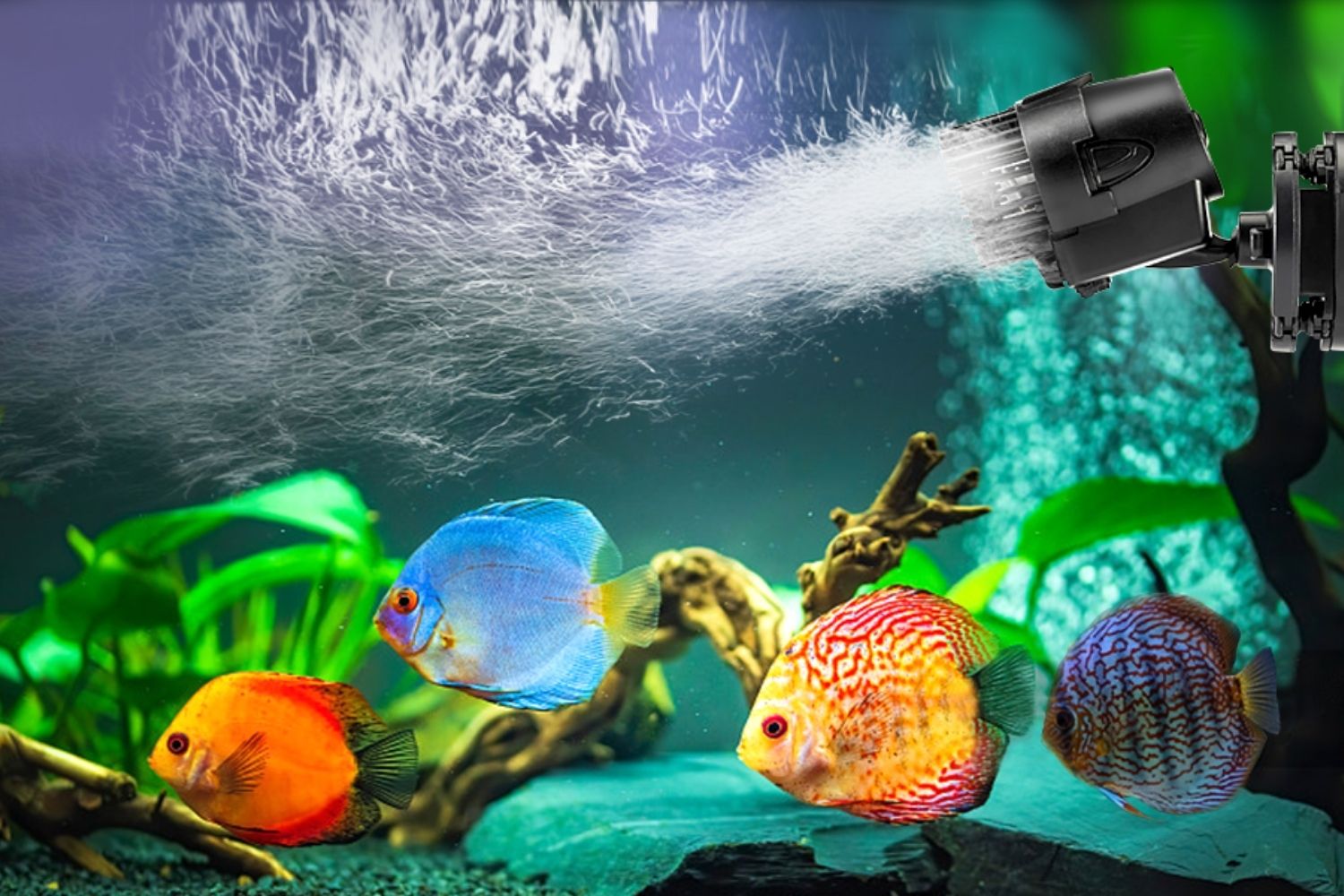 Best Aquarium Powerheads Reviewed
When looking for aquarium circulating pumps in the market searching for the best one, we found several powerheads of different categories varying from the best powerhead for nano reef to simply a nano powerhead to submersible aquarium pumps, all these in function to a well-built aquarium powerhead setup.
We made sure to include all types of powerheads below and even included some 2 in 1s for a matter of practicality. We assure you that the list below will cater to the many needs of you and your reef tank.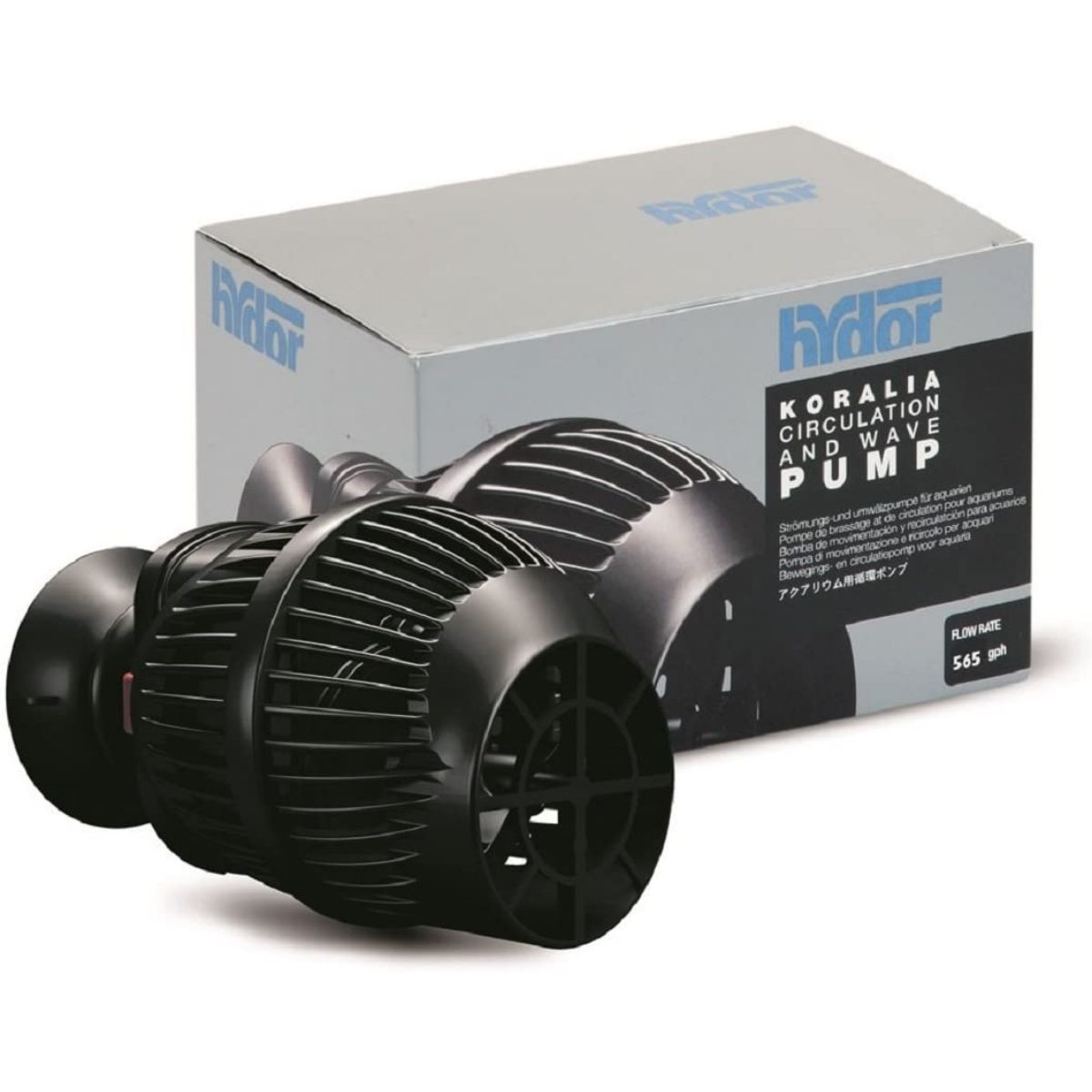 The Hydor Koralia Evolution Aquarium Circulation Pump is objectively the best overall aquarium powerhead. This incredible powerhead is new and improved over previous models, with a better mounting scenario that absorbs vibrations and employs magnetic suction for simple, free installation anywhere in the fish tank.
This aquarium powerhead has the added benefit of being safe to use with wave-timers and providing high flow rates. The Hydor powerhead is a strong powerhead that is available in four different sizes to meet your tank's demands. It's such a flexible model that almost everyone can utilize it in their setup as long as it's the right size for their tank.
This model is also low-cost, high-quality equipment, simple to use and set up, making it accessible to a wide variety of people and helpful in many scenarios. In every situation, this is the product that prevails over others that serves your tank regardless of its demands.
Pros
Available in different sizes and power
Compact size
Cord protector included
Smart wave compatible
Energy efficient
Magnet attachment system
Cons
Concentrated flow where the pump is directed
The Fluval Sea Circulation Aquarium Powerhead is meant to mimic the natural flow of water seen in ocean reefs. If you have a saltwater tank, you'll like this Fluval powerhead for various reasons, including its compact size, power efficiency, ease of maintenance, and pre-set design for use with a timer, as we do.
Also, if you have corals or plants in your tank, this makes for an ideal design that will prove to work great. It has an ingenious and space-saving design that helps to keep encroachment into the aquarium to a minimum. It also ensures that it does not consume too much power by increasing energy efficiency.
The powerhead is also equipped with a safe and adaptable mounting mechanism that makes it simple to install in any aquarium. The flow direction on the powerhead may be simply altered to meet the demands of your fish and plants. This model's flow is smooth, which results in a mild, indirect current being disseminated across a large region.
Pros
Very quiet
Energy-efficient
Adjustable 270-degree directional
Easy to install and space-saving
Cons
Only suitable for saltwater and reef tanks
Best For Up to 30 Gallons
Hygger is one of the most well-known aquarium equipment brands in the world. Their submersible aquarium pumps and this aquarium powerhead and wavemaker combination help to explain why. It's extremely high-quality, with several useful functions and features, including a dual-head for ultra-powerful flow and directionality.
For your freshwater aquarium, the Hygger Wavemaker with Powerhead is a wonderful two-in-one solution, ideal for aquariums with a capacity of 3 to 35 gallons rather they be freshwater or saltwater. It is straightforward to install by connecting the magnetic back to the tank's side. The powerhead may be set up in four distinct wave types, four different power levels, and eight different wave speeds via the control panel.
It may also be set to activate at five different times throughout the day. Because of the 360-degree design, the influence of this aquarium powerhead will be felt across the whole tank. And, thanks to its ultra-quiet and energy-efficient motor, you can be confident that it will not consume excessive energy or cause any acoustic pollution.
Pros
4 Levels of power intensity
Strong magnet for easy installation
Quiet operation and stable position
Smart LED display controller
Cons
Constantly needs cleaning
This powerhead, like other AquaTop products, is dependable and well-known in the industry. It's made of high-impact ABS and comes with a 90-day guarantee. It's compatible with most sponge filters.
The AquaTop Maxflow submersible powerhead may be used in both freshwater and saltwater conditions, making it a valuable addition to any tank. This device comes in various sizes and cycle rates ranging from 211 to 608 GPH, and it attaches to the side of the tank with two incorporated suction cups. It comes with an optional air input and air regulator, allowing you to select whether or not to aerate the water.
Pros
Suitable for both freshwater and saltwater use
Ideal design for tanks with undergravel filters
Powerful (422 GPH)
Cons
A little strong for small tanks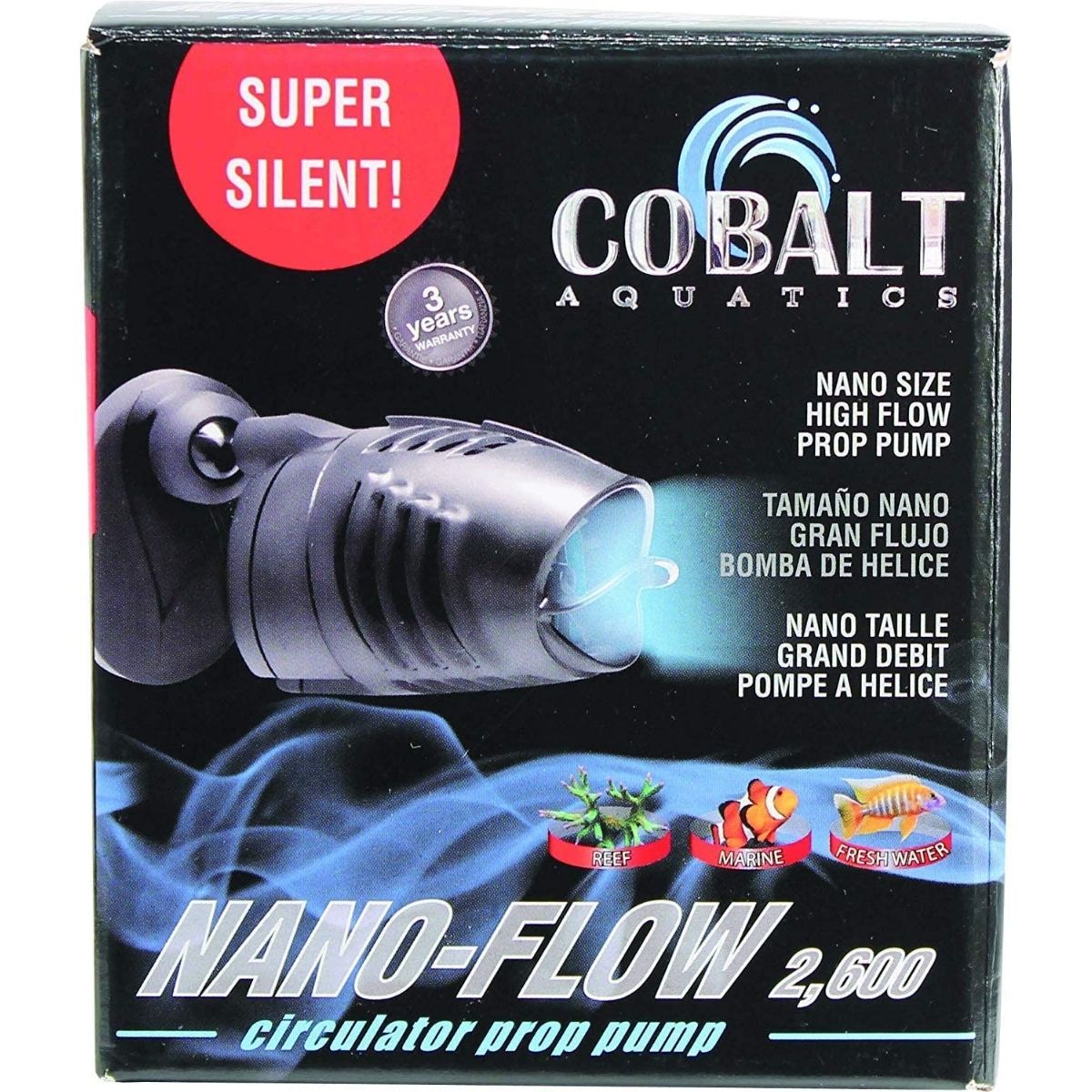 This excellent multi-use powerhead from Cobalt Aquatics is submersible and can withstand even the most challenging circumstances. It features a completely rotating output to ensure that the current flow is in the desired direction.
It's ideal for nano reef aquariums and planted aquariums, and it works in both saltwater and freshwater. It generates the necessary current to remove dead areas and circulate vital oxygen and nutrients. The Cobalt Aquatics Nano-Flow Aquarium Powerhead has a flow rate of 686 GPH and uses just 4 watts of electricity. The powerful magnetic mount, which is appropriate for tanks up to 3/4′′ thick, makes installation a breeze.
It has a robust, wide-angle ball joint that allows you to direct the flow exactly where you want it. This powerhead minimizes the noise, so your fish don't get disturbed by featuring a universal intake tube and an adjustable venturi with a silencer. Finally, it comes with a three-year warranty and is also really quiet.
Pros
Super sturdy magnetic mount
Ideal design for tanks with undergravel filters
Powerful (686 GPH)
Well-build
Cons
Benefits of Owning an Aquarium Powerhead
As we mentioned earlier, an aquarium powerhead has many benefits that improve the morale and health of the entire tank. Each of these benefits contributes to a specific area that helps your fish live longer and be comfortable and healthy in their home.
Stimulating the Fish
Even if we take the natural environment into account, we'd realize that fish already live in a place where currents are everywhere and of various kinds, either unsteady or multi-directional where more wind is present and weather conditions are applied, or a more steady flow and one-directional currents in rivers.
Either way, a moving current has made fish go against that current for either feeding or reproductive reasons. An aquarium powerhead contributes to imitating that flow and boosting their mental and physical health by stimulating this natural environment and giving them the home they're used to.
Water Flow
Another obvious benefit would be the prevention of stagnation by circulating the water. There are certain pockets of stagnant water in your tank that can't be reached by your filter, increasing the risk of befalling your fish. These powerheads help increase the turnover rate and, therefore, increase the nitrifying bacteria and reduce the dead sports that the filter installed might miss.
Visuals
One of the reasons that people own domesticated fish, although hopefully not the axis, is the visual enhancements that it does to your house and it's overall aesthetic. A water flow contributes to that visual effect by adding some movement to the tank, not only to the water but also to the plants and decorations that react to the flow. That would make your tank look more realistic by getting everything moving just like they're found in nature.
Makes Things Easier for the Filter
Powerheads move the water around and, when positioned on the bottom of the tank, can also rustle the gravel around, making it easier for the filter to pick it up while it's floating towards it. This is necessary, especially for people that can't use other means of getting the gunk out, like with a gravel vacuum.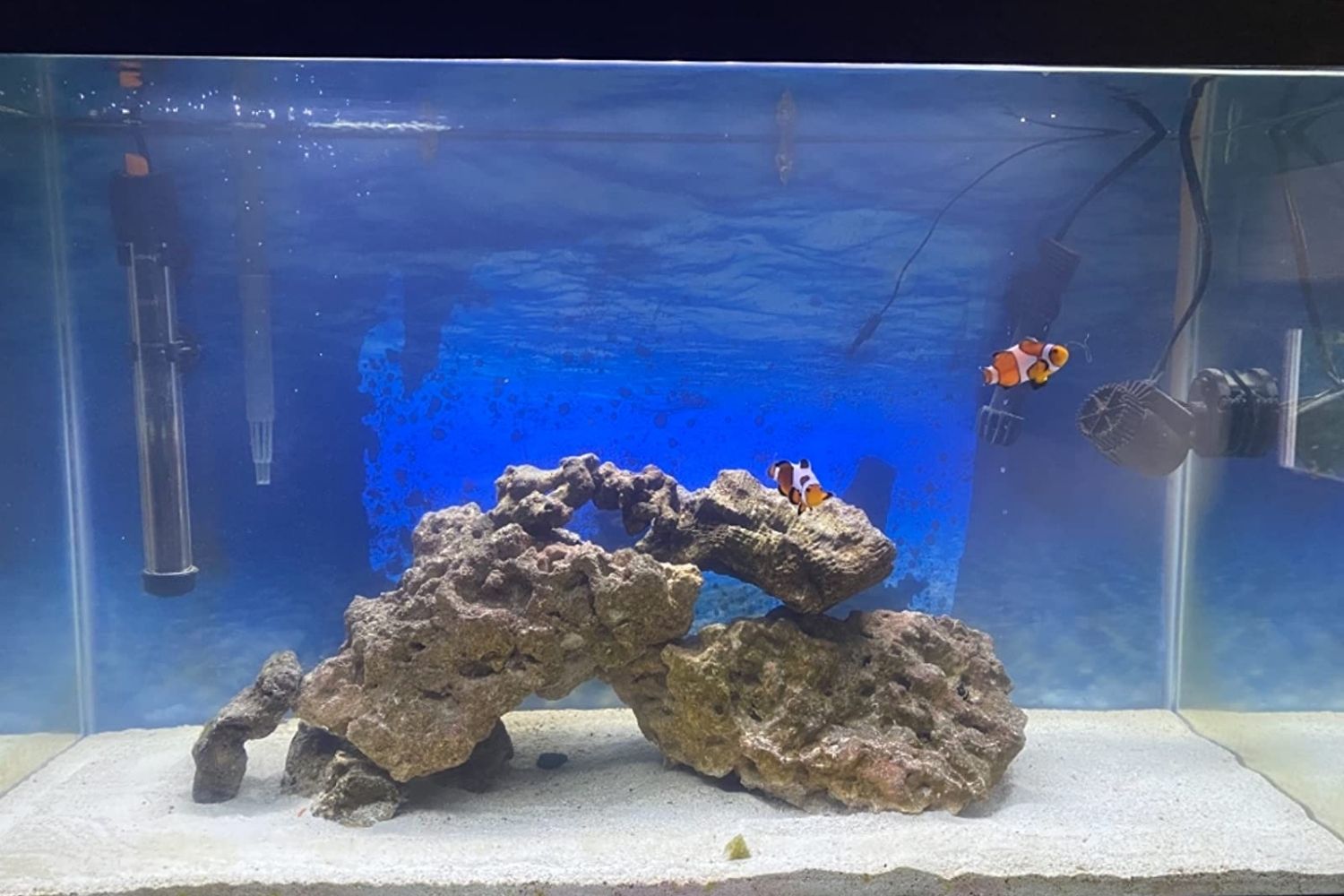 What to Look for When Buying The Best Aquarium Powerhead
You need to consider some factors whenever you purchase a new product for your aquarium, for the lack of quality or a wrong decision might turn into a nightmare for your fish and compromise the wellbeing of the aquatic life. These factors vary from tank to tank. However, there are general tips that are valuable for either option.
Power
This one is a delicate thing to keep in mind, meaning that you need just the right amount of power for everything to go smoothly. Too little power will practically do nothing and just put your purchase to waste, while too much power will disrupt the tank and its habits, stress out your fish and just make a mess overall.
There's not an exact number per liter, but the general rule of thumb suggests that the power should be the size of the tank x10. For a 5-gallon fish tank, you will need an aquarium powerhead with 50 GPH power.
Type
There's a certain powerhead for each type of tank, saltwater reef, and freshwater, and each powerhead has a slightly different function for each tank. We made sure to include on the list below all different types of powerheads. The most common type of aquarium powerheads are:
Jet stream powerheads are old but they will prejudice a very straight flow of water movement. These types of powerheads cost less than others.
Propeller powerheads are the types of powerheads that you will get across when shopping for an aquarium powerhead. Propeller powerheads are energy efficient and create the most natural water flow.
Crossflow powerheads: creates multiply creates multiple streams and patterns. Its hard to find these types of powerheads as they are new into the market.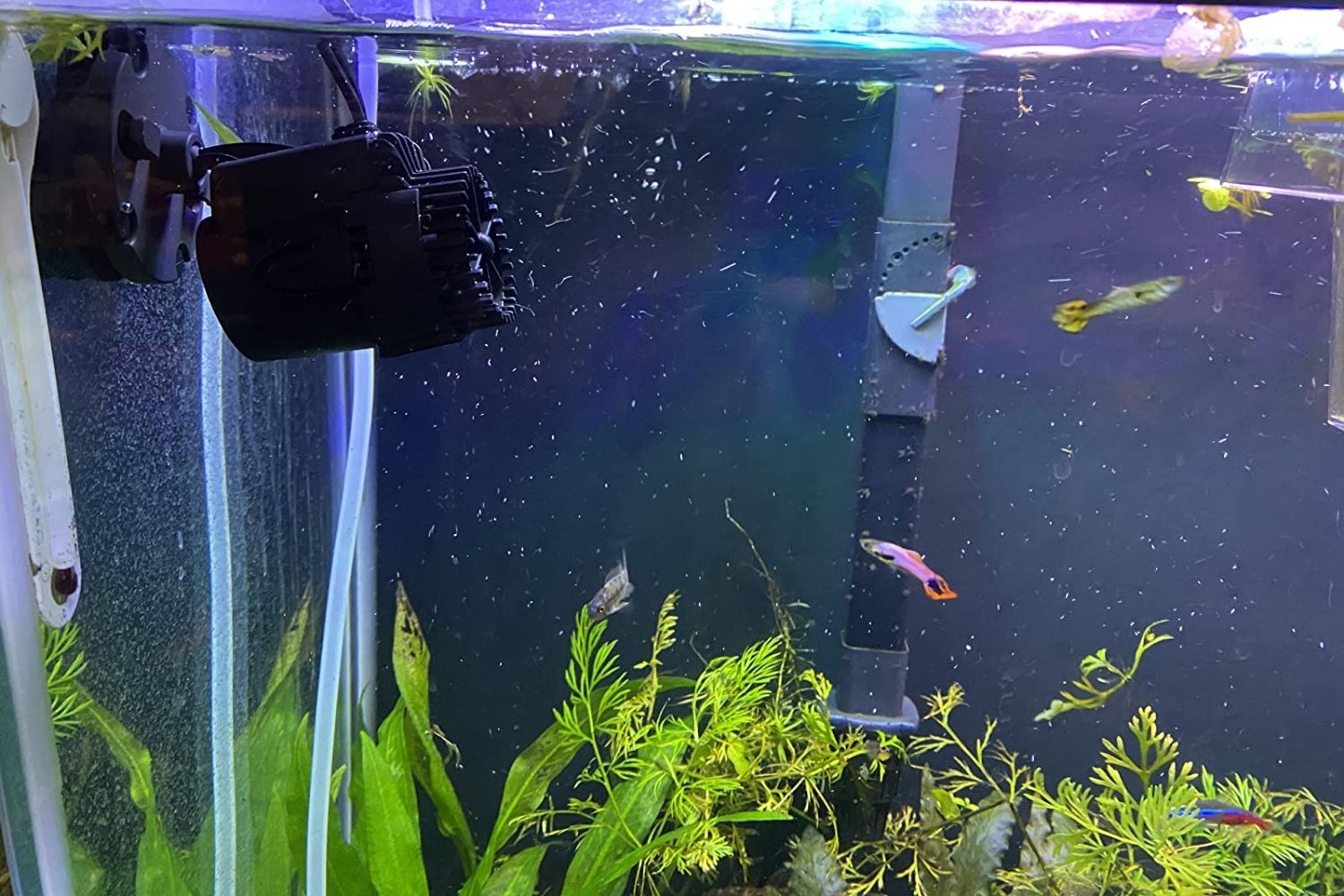 Price
When we created our list, we made sure to include different price ranges, trying to make it inclusive for all people and budgets. However, one of the leading quality indicators is price, and don't expect to find the best product for your fish at the lowest possible price.
There are compromises to be made for low-budget powerheads, and if you're tight on a budget, it would be best to lower expenses on another part of the tank rather than this one. You can't expect an excellent product to be made with cheap materials that require little work behind them.
Good and quality items take time and expenses to be made to contribute to an overall quality item.
Our Verdict
All of the items listed above are fantastic possibilities, and your ultimate pick will be dependent on your tank and the power it needs for everything to go well. Although a powerhead isn't what you first think of when you first consider raising fish, it is one of the most critical aquarium equipment.
Although aquarium powerheads can be bought almost anywhere, you'll need specific knowledge to select one that will function and not frustrate your fish when working. Anyway, whatever you're searching for, even if it's just a simple powerhead that you just want to work well and for a long time, you can't go wrong with either of the products recommended.
How We Choose The Best Aquarium Powerhead
A powerhead is an essential part of a setup, especially for bigger tanks. It's important to make the right choice while considering all the factors that play a role in choosing the best aquarium powerhead.
We worked tirelessly to find the best aquarium powerheads on the market and bring you a list of the ones that we thought would make your tank work better and make everything easier for you and your fish. We went through all the factors and risks, and we're confident we compiled the ultimate list for the best products out there.
FAQs
Below you'll find answers to some of the most frequently asked questions we've come across for aquarium powerheads, and we hope they'll give you the missing piece for any questions you might have left.
Q: How to install an aquarium powerhead?
The best thing to do about this is to install it by following the guide provided by the manufacturer. Besides that, there are a couple of tips to keep in mind regardless of the powerhead you're going to install.
Before you do anything, you should check the powerhead for any problems or damages so you can return it right away before usage. Most damages happen while shipping and Amazon's return policy will be a lifesaver. 
Afterward, when you're sure the item is correct, be mindful of whether the water will splash on plug sockets or mains. Besides the cables, powerheads are waterproof, for they're made to be submerged, meaning you can put them wherever you feel like in the tank.
Stick it to the side and plug it in, and you're set. Everything is straightforward, and if there are any special instructions, the manual will for sure include them.
Q: How does a fish tank powerhead work?
Water is forced out of the outflow vent after it's drawn through the inflow side of the powerhead. Most powerheads allow you to pick where the flow should travel for optimum impact by rotating the vent to vary the outflow direction.
The water then passes through the filter and goes through the various cleaning phases due to the flow generated by the powerhead, which circulates all of the water in an aquarium. As mentioned earlier, by the lack of a powerhead, the water can become stagnant if it rests.
Q: What is the difference between a powerhead and a wavemaker?
They're both similar and essential for your tank. While a powerhead flows in one direction, a wavemaker generates a forward motion, then reverses the water.
They both have different functions, though, and serve different purposes. If the powerhead moves parts of water around and assists the filter, the wavemaker moves the whole water back and forth. Hygger Nano Wave Maker Aquarium Powerhead is one of the best aquarium powerheads that workes also as a wavemaker.
We are sorry that this post was not useful for you!
Let us improve this post!
Tell us how we can improve this post?