The topic of undergravel filters is pretty controversial, to say the least, if you ask us. This, however, is the perfect place to learn more about this piece of unknown equipment and how to utilize it to your utmost convenience.
Undergravel filters, apart from being one of the most economical choices you can find for your fish tank in today's market, are also a perfect option that your plants and most types of fish will love.
Now we won't ever tell you that the internet isn't full of all sorts of fun and innovative pieces of filtration that are sure to cater to any specific need. Let us help you clear your worries by presenting a list of some of the best undergravel filters, handpicked for your convenience:
Best Undergravel Filters Reviewed
It's time to make a decision. To make everything easier, we've thoroughly researched the market and come up with a list of products that will give you the best value for your money and fulfill all the criteria of what a good undergravel filter should do.
There's a variety of options that range in price to make sure to include all budgets, and you won't be disappointed with either choice. Make sure to choose the one that makes more sense for your setup and not go too much over it.
How Does an Undergravel Filter Work
The undergravel filter is a plate-style filter that traps particles by drawing water down through a media base (substrate) that lies on top of the plate as the water flows through it. The biological filters' base is formed by the substrates' surface area. 
In some cases, an undergravel filter is powered by an air pump and air stones, or a powerhead can power it.
Benefits of Using an Undergravel Filter
An undergravel filter can serve as a great biological filter media and mechanical filter by sitting under the gravel and pulling water through. This translates to a really great way of filtration that also allows the good bacteria to do their job better. There are a lot more benefits you get by using an undergravel filter.
Ease of Maintenance
Surely the first thing that needs to be mentioned about the undergravel filter is how easy it is to keep it in amazing condition. You will never have to deal with any messiness, no need to wash or change any filters either. A weekly gravel vacuuming is more than enough for proper maintenance of this filter type, as any other filter system type.
Easy Operation
Everybody loves an uncomplicated piece of equipment. That is definitely a big one-up this piece has on other complex systems. It's pretty quiet. The pump or its powerhead only produces a soft humming noise, apart from which there are no other detachable parts.
Versatility
As we mentioned, there are really only two moving parts to an undergravel filter, the pump and the powerhead, which, conveniently, are customizable! Another interesting option is chemical filtration: put a porous filter bag with carbon or zeolite on the filter plate and then make sure it stays neat and invisible by covering it up.
Considerable Drawbacks
After all of these benefits of aquarium bottom filters, it's fair to mention some drawbacks which may make you choose another type of filtration.
You need to remain rigorous in your weekly cleaning routine, and it is advised that every 18 months, you give a thorough cleanout to every piece of your tank.
Undergravel filters aren't the best systems if your preferred species of fish or diggers or burrowers as they will create channels in the substrate and so the water won't be evenly exchanging throughout the plates.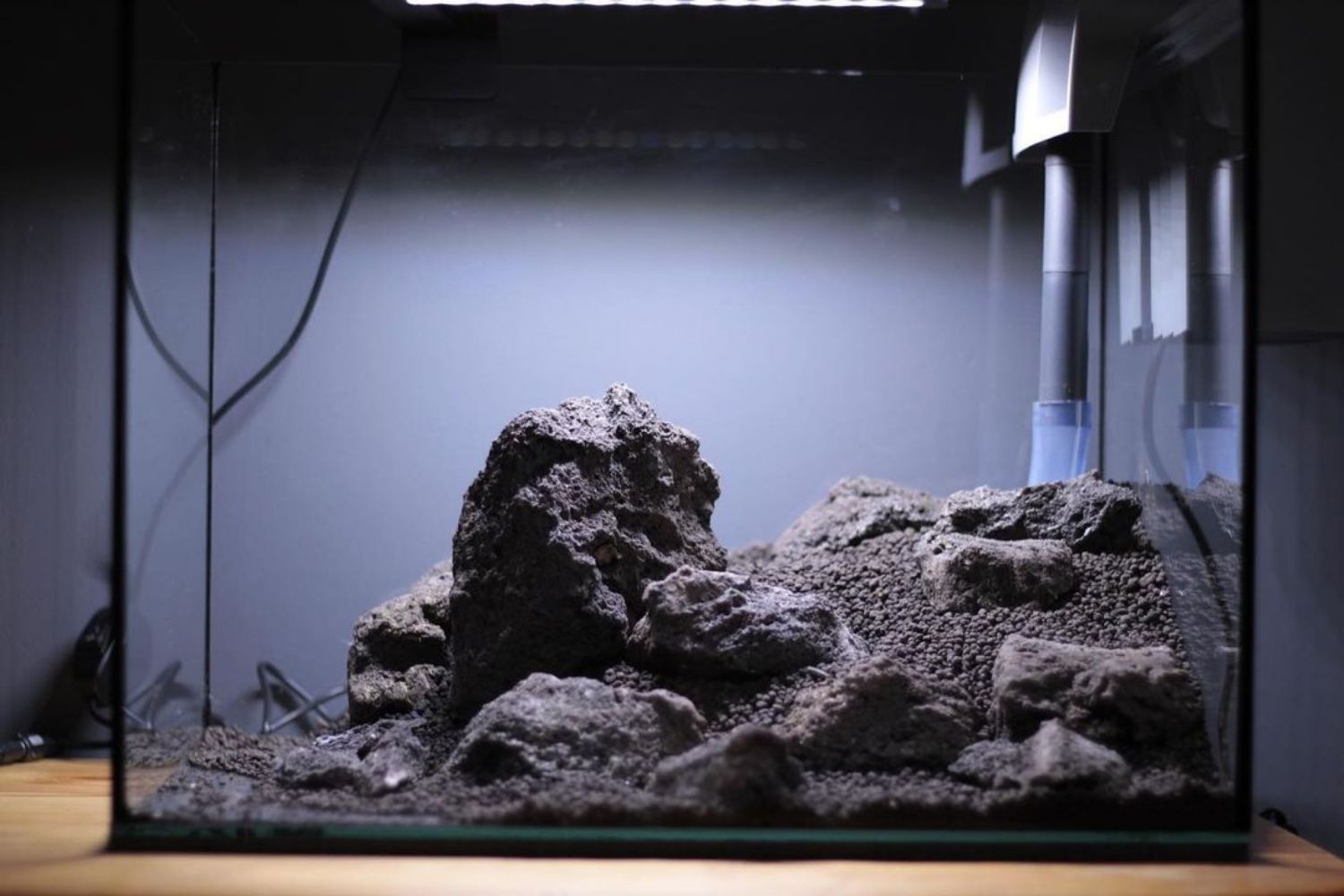 What to Consider When Buying an Undergravel Filter
An undergravel filter can mean a lot of things in an aquarium and therefore needs quite a bit of thought behind it before you decide to implement it in your setup. 
You must know how it works and then how to decide between several choices when they all do pretty much the same job. Below you'll find everything you need to know, from undergravel filter pros and cons to undergravel filter maintenance, so you can then be ready to choose between the best options our team has handpicked for you.
Size
It is important that when purchasing a new filter, you keep your tank's dimensions in mind. Not every filter out there can be adjusted to size, but some options offer that kind of flexibility. Your filter needs to be no bigger than the tank itself but just big enough for the filtering process it provides to be successful.
Type of Filtration
With this kind of piece, you will always need an accompanying filter for ensured efficiency. Beware that, if you're using a biological or mechanical filtering device, you might need to do some extra work in order to have an effective setup. Chemical filtration of some kind is most suitable.
What's Included?
You always need to be aware when you buy a new filter, what its package includes, and what pieces you are going to need for it to be efficient. Usually, with this tool, you will need to pair it with an air pump, an aquarium powerhead, or a more traditional filter for the job to be well-done. 
Lastly, you need to ensure enough suction in the setup, so all the debris and the bacteria are cleaned up efficiently.
Price
The price varies from product to product. However, a cheap product will give you considerably less value for your money than a more expensive one will. Since all the products serve the same function, the prices are similar, and even a small difference in price will make the difference you seek in quality.
Our Verdict
All the products listed above are great, efficient, and versatile. It really comes down to your own personal idea of the perfect tank and which of these items brings that idea closer to reality. In all sincerity, it is pretty clear that undergravel filters have become a controversial product in today's market.
However, there is no reason for them to be less than the perfect companion to a good filtration system. And it's pretty impressive how they can speed up the growth of good bacteria in a new aquarium setup. 
If you're looking for a more all-in-one choice and price isn't a problem for you, Lee's 40/55 Premium Undergravel Filter will be amazing to work with and offer you some of the best quality in the market. Our budget choice for a less expensive item: Aquarium Equip ISTA will fulfill all your needs at a low price, thus providing amazing value for money.
All in all, these filters remain beginner-friendly given their ease of maintenance and usability, regardless of their out-of-the-ordinary way of functioning.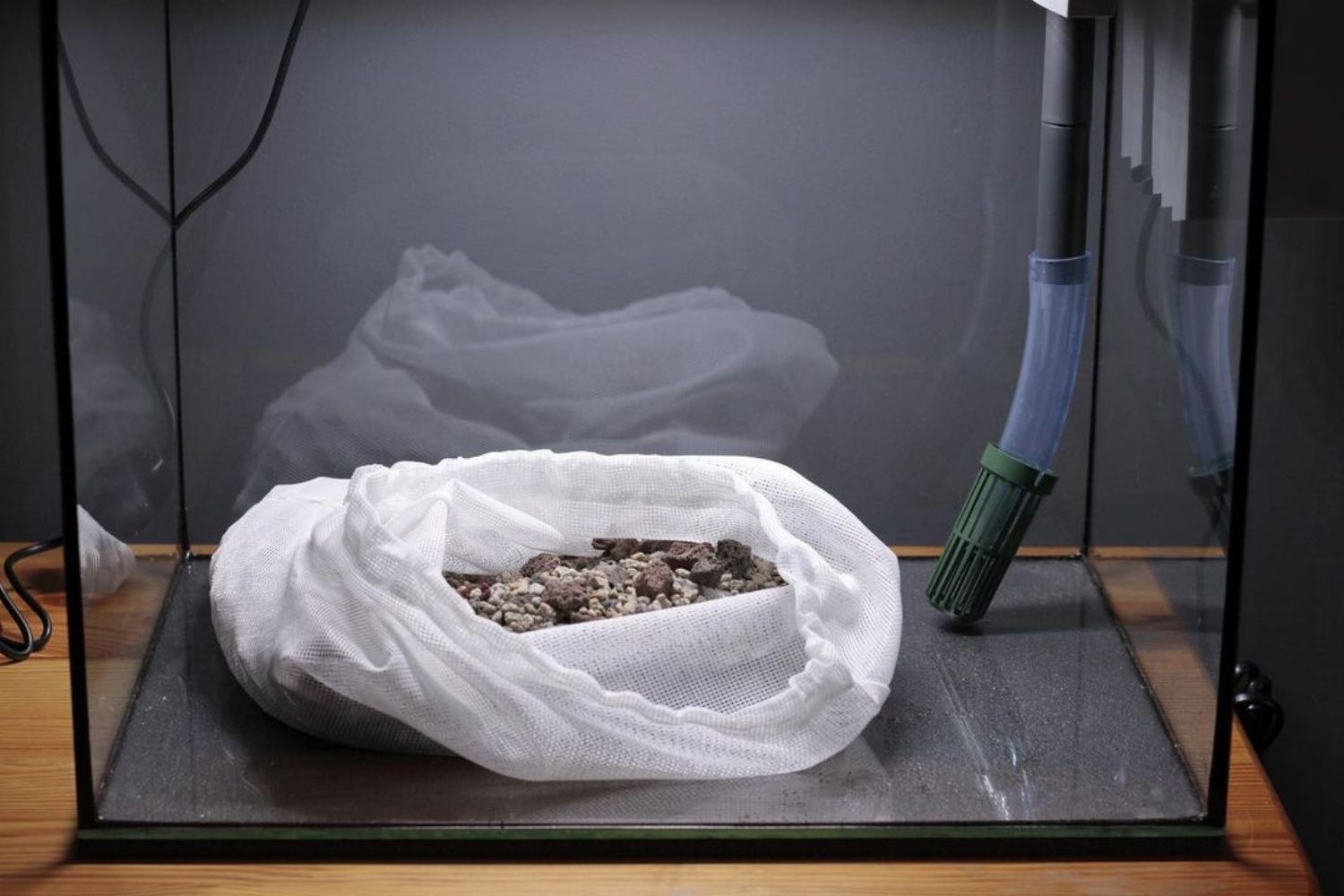 How We Choose the Best Undergravel Filter
As mentioned earlier, we make sure to go for options that will not only cater to your expectations and the industry standard but will also fit in different setups and budgets. 
Our team is dedicated to finding the best option for you by making it easy to learn enough to make the best choice depending on your situation. We then purchase and review each product as if we were to get it for ourselves and then compile an article like this to put everything together by doing all the research you might need.
FAQs
We made it easy to choose the best undergravel filter for your 10,20 or 55-gallon tank. Ou full buying guide won't be completed without answering the most common questions about undergravel filters.
Q: Is an undergravel filter good?
This subject has been discussed among aquarists for a while. There hasn't been a collective decision yet. However, the people that have tried to work with an undergravel filter swear by it and can't comprehend a filtration system without it.
We've compiled a list with undergravel filter pros and cons. You can interpret them to your own understanding and fit them into your existing system.
Pros
The opposite of an eyesore: it's true, the UFG will disappear from your field of view right after installing it.
Low budget and low maintenance: These ones won't break you a sweat to install and then administer. There won't be any moving parts or other parts to purchase, keeping the costs at a minimal.
They deliver: it's almost too good to be true. You'll find these filters doing twice the work of those big and bulky ones. They're fast, easy to attain, and also promote the growth of healthy bacteria. This not only results in them doing their job well but also helping with other parts of your little ecosystem.
Cons
Not very versatile: unfortunately, you're out of luck if you're thinking of using them in different scenarios and species. Undergravel filters don't work with diggers like Engineer Goby. If your fish species tend to burrow, it would be better to use other means of filtration or at least merge something else with the undergravel filter. They can also be problematic with rooted plants, but there are quite a few workarounds with that.
Might be a little scary: the filter plates might act as a trap for some species like Gobies or Clowns and can cause you a little heart attack when you don't see them around. However, that's not that big of a problem since they can free themselves and usually come back up when hungry.
Dead zones: a word that can bring quite a few bad memories for aquarists. If you suddenly smell eggs rotting, that probably is the Hydrogen Sulfide that has settled comfortably in your tank due to bad maintenance. And this can be easily multiplied by an undergravel filter unless you do regular checkups and clean-ups so no unnecessary debris can be built up and produce noxious gases.
Q: How do you clean a fish tank with an undergravel filter?
The regular cleaning is the same as with every other filter out there. As for cleaning under the filter, you can vacuum the gravel, which needs to be done around two times a year and, if done correctly, won't cause any problems.
An aquarium powerhead would be quite the advantage in this situation as well as pond snails under the plates which, when looking for food, will stir up things that will eventually filter out.
Q: Are undergravel filters good for live plants?
A: Generally, these two have never been considered good partners to the point where they're considered incompatible. This comes due to the fact that water would be circulating too much on their roots, and it doesn't take us much to realize why. 
Therefore if you really need live plants in your aquarium with an undergravel filter, you should either place a barrier between the gravel and the plate in areas where you'll be planting or wither blind pot your plants.
We are sorry that this post was not useful for you!
Let us improve this post!
Tell us how we can improve this post?